See it at NRK(norwegian) & DocAlliance. Read article at Rushprint. Out of Norway is a sequel to Imagining Emanuel.
A film shot exclusively by refugee Emanuel, as he smuggles himself "the other way": out of Europe and into Africa. Emanuel gives his unique perspective on modern life and as he invite us on his escape from Europe. He stayed in Norway for 10 years without a residence permit but also without any legal way to return to his home country, as Norwegian authorities did not believe his origin. Still Emanuel received the Norwegian "Governments Human rights price" for the previous film "Imagining Emanuel", and with this money he smuggled himself "Out of Norway" and back to Liberia to start a new life.
Screened at:
CPH:DOX, MoMA NY, TIFF, Göteborg GIFF, JIHLAVA, Films from the South, BIFF, National Art Exhibition / Høstutstillingen etc.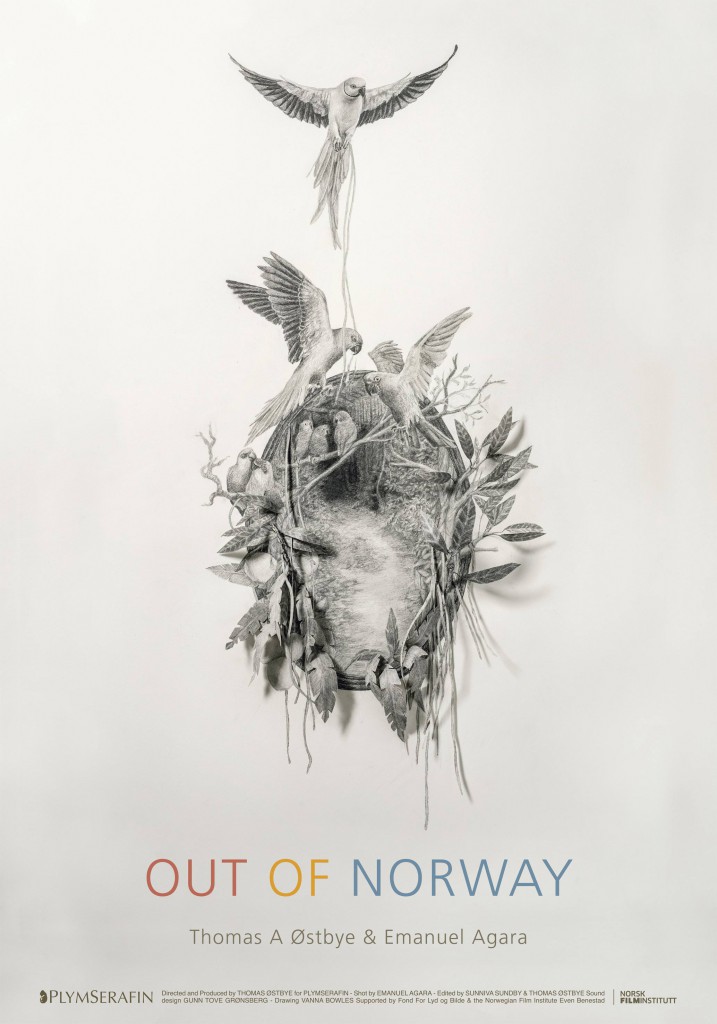 43 min, documentary
With: Emanuel Agara
Director& Writer: Thomas A Østbye
Camera: Emanuel Agara
Editors: Thomas Østbye & Sunniva Sundby
Sound: Gunn Tove Grønsberg
Financing: Norwegian film institute / Even Benestad
Produced by: Thomas A Østbye
Company: PlymSerafin
Festival Distribution: Toril Simonsen/ Norwegian Film Institute